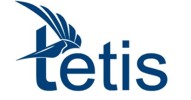 Większy rozmiar nożyczek Tetis GN280 – 8 ¼'' (210mm)
Szukacie Państwo niezawodnych i trwałych nożyczek biurowych? Często Wasze dotychczas używane tępiły się i strzępiły niejednokrotnie niszcząc ważne dokumenty lub nie radziły sobie z większą ilością arkuszy? Wiemy, że to częsty problem, dlatego prezentujemy Państwu nożyczki ze stali nierdzewnej marki Tetis – GN280.
Nożyczki GN280 to idealne narzędzie do pracy, biura i domu.
Dzięki hartowaniu, ostrza nożyczek są niezwykle odporne na wszelkiego rodzaju uszkodzenia. Poradzą sobie nie tylko z cięciem papieru czy tektury, ale twardsze materiały także nie będą stanowiły problemu. Profilowany, wygodny i idealnie dopasowany do kształtu dłoni uchwyt, pozwala na pewne i bezpieczne używanie produktu.
Nożyczki są dostępne w dwóch rozmiarach: 7'' i nowy większy rozmiar 8 ¼'', dlatego każdy z Państwa znajdzie te jedyne dla siebie.